Paperback, 8.5 x 11, Next Edition: MAY 2020
 NEW PUBLICATION – National Oceanic Atmospheric Administration (NOAA) – U.S. Coast Pilot 10, Pacific Coast:
Oregon, Washington, Hawaii and Pacific Islands 1st Edition, 2020, will be issued and ready on June 9, 2020
An amalgamated version of Navigation Rules is now included in the back of each Coast Pilot book.
Coast Pilot books are Print-On-Demand. The editions are released throughout the calendar year. Paradise Cay always provides the most recent edition when you order. See the list below for release dates.
UPDATE SCHEDULE FOR COAST PILOTS:
CP1 - March 
CP2 - October 
CP3 - December 
CP4 - September 
CP5 - Feb 
CP6 - April 
CP7 - May 
CP8 - July
CP9 - August
CP10 - June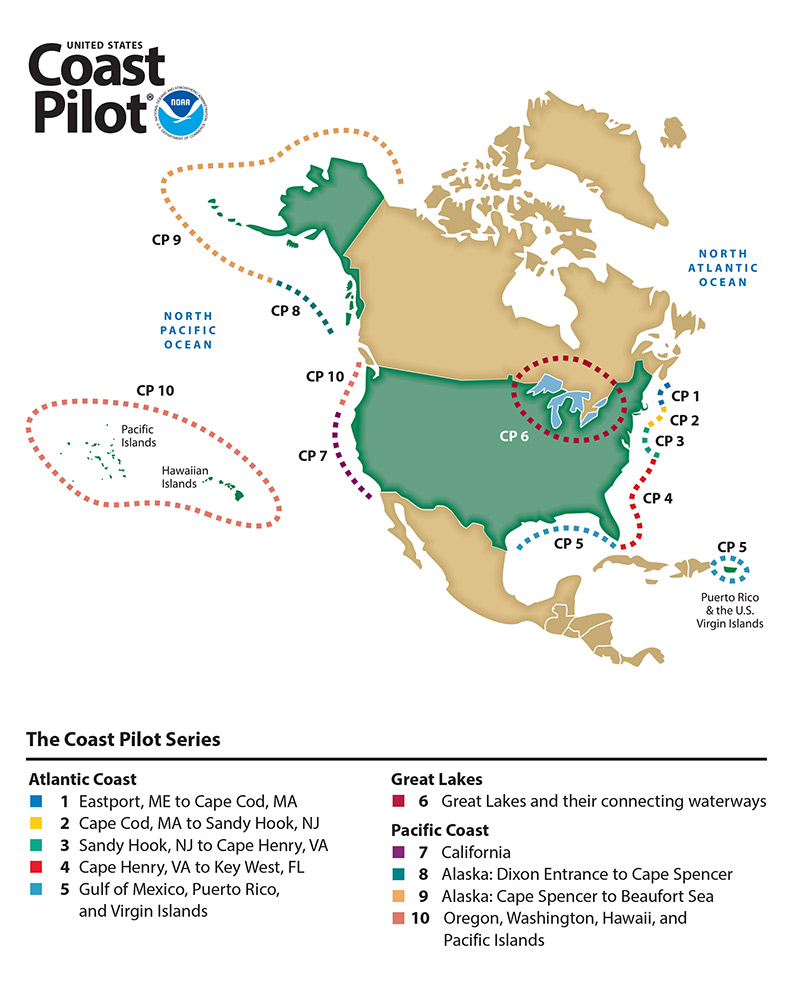 We can personalize any chart with your photo and/or inscription. 


Add your boat name, favorite photo, whatever you like

Simply attach and upload your photo to us using the form above and we can place it on your chart. We will contact you with a proof for approval before printing.

Please read about the technical requirements of submitted photos

Photos should be as large as possible and of high resolution
- 300 DPI (dots per inch) or higher
- Dimensions should also be as large as possible
- Photos taken with a digital camera at the highest setting should be acceptable
- Photos found on the internet are typically too small to be of use


JPG, PSD, TIF, or PDF are all acceptable formats



Feel free to email any

 technical questions to

 Robert@paracay.com
---